I'm a happy man, because I am successful in what I do, of course;

but what makes me most happy is I have people around me that I love and who love me back.

This, for me, is the most important thing. Nobody likes to be alone.

Novak Djokovic
Tennis players we're always playing in center courts that feel like arenas.

And when we get on the court and the crowd cheers your name or salutes you – it's like you're a gladiator in the arena.

And everyone is cheering – and you're fighting, you're screaming, during your strokes –

it feels like you're an animal, fighting for your life.

Novak Djokovic
In my case, I can sincerely say that nothing is impossible…

When I was saying I want to be No. 1 of the world, and I was seven or eight years old…

most of the people were laughing at me because it seems like I have one percent of chances to do that, and I've done it.

Novak Djokovic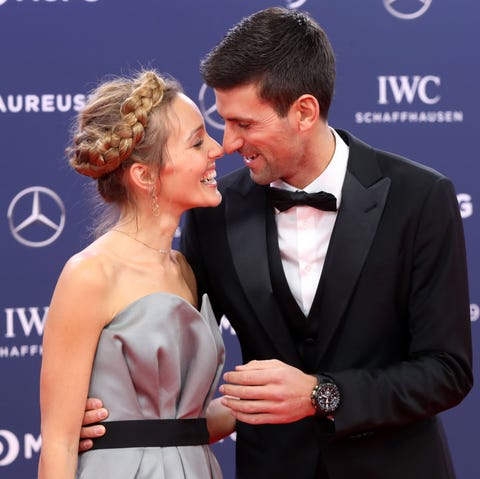 Serbia's Novak Djokovic today returns to the top of the FedEx ATP Rankings for a fifth stint after capturing a record-extending eighth Australian Open Men's singles title 2020 .
Djokovic, who has now been World No. 1 during nine of the past 10 seasons (2011-16, 2018-20), will break  Roger Federer's record for most weeks at No. 1 (310 weeks) if he stays at the top until 5 October.
"That's one of the two biggest goals, for sure. I mean, there is no secret in that," said Djokovic, after winning in Melbourne.
His Australian Open 2020 win takes Djokovic's Grand Slam championship tally to 17 (third in the all-time list behind Federer on 20 and Nadal on 19) and gives him a strong lead in the year-to-date FedEx ATP Race To London.
Love all is the Start of Service.
(c) ram H singhal